We supply a wide variety of parts
for the medical device sector with high safety requirements.
Thermosetting plastics are applied to the industrial product sector as well including for fuel pumps and insert molded plastics, using their strength, hardness, heat resistance and insulation properties.
There is also an increase in orders for precision thermoplastic parts used in the medical sector.
Medical related products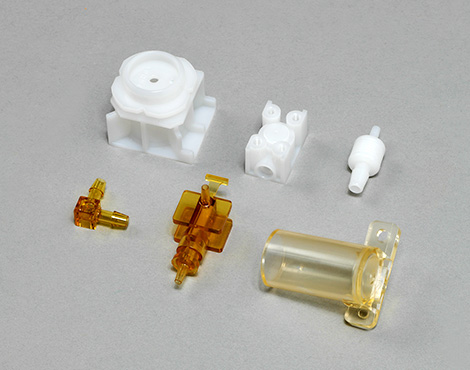 Medical devices and related products have extremely strict safety requirements because they are used to protect the lives of patients. Fuji Bakelite uses high precision plastic technology to meet extremely strict requirements on medical device parts that have both small and complicated configurations. We supply a wide range of clean and air-tight parts for medical devices. Fuji Bakelite is currently expanding business in the medical device sector, an essential part of leading medical advancement.